Time Boss
, Computer time limit software
You benefit from its widest range of adjusted useful restriction and monitoring functions with flexible settings, user-friendly multilingual interface and complete unbeaten safety.
This computer time limit and control software works quickly, and is stable and friendly with all other programs, including antivirus and antispyware!

(2.8 Mb. Multilingual. v3.14)


Please try Computer time limit software Time Boss!
---
Time Boss PRO, Computer time control,
network edition!
With this software You get the opportunity to administrate the usage of any computer by any user in a local network from a remote PC! With Time Boss PRO You can be sure that your Time Boss password protection can't be corrupted if subordinate users use Keyloggers and other software to intercept you typing a password.
All Time Boss features included.

(2.8 Mb. Multilingual. v3.14)

Now you can use ONE registration on THREE PCs in your home!


Please try Computer time control software Time Boss Pro!
---
NkTimeTracker
, easy time tracking program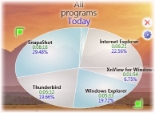 NkTimeTracker is a simple and handy time tracking program. Ready for business (as Pro version) as well as for personal use.

(0.6 Mb. v3.00) NEW!
NkTimeTracker full-feature page »
---
EasyNetMonitor
, free network monitor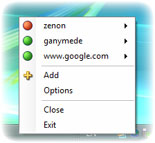 EasyNetMonitor is a small very easy program used to test and control whether remote PC or other internet host is reachable across a network. Simple open EasyNetMonitor icon in tray and get info about activity on computers in your local network. You don't need to install it, just download and use EasyNetMonitor anywhere.

(Only 0.3 Mb. v2.68) NEW!
SnapaShot
, free screen capture software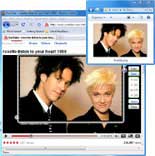 The smallest free tool for taking screenshots of different size. Just open Snapa, resize its window to fit the area you want to save, and press "Save" button.

Download SnapaShot:


(0.25 Mb. v3.9)

Classic version for Windows XP (only .NET 2.0 needed), portable archive:


(Only 18 Kb. v2.3)

SnapaShot PRO allows you to manage screenshot quality, brightness, contrast and to manually define the screenshot size. You can add border, watermark, frames, lines, arrows, images, notes and text on screenshot.

Download SnapaShot PRO:


(0.8 Mb. v 4.0.7)
SnapaShot screen capture software full-feature page »
---
AniReminder
, free handy reminder
Handy and easy-to-use reminder. AniReminder is designed to help you keep track of upcoming events through the pop-up window reminders or by e-mail.
You can enjoy this AniReminder version for free without time limitations!

(1.2 Mb. Multilingual. v2.27)
AniReminder can handle 2 active reminders at one time only!

If free versions' 2 reminders at one time hinder you and if you do need more active reminders, then AniReminder PRO is up to your needs.